Mars Series
Motion Capture Cameras
Scientific products focus on core performance in motion capture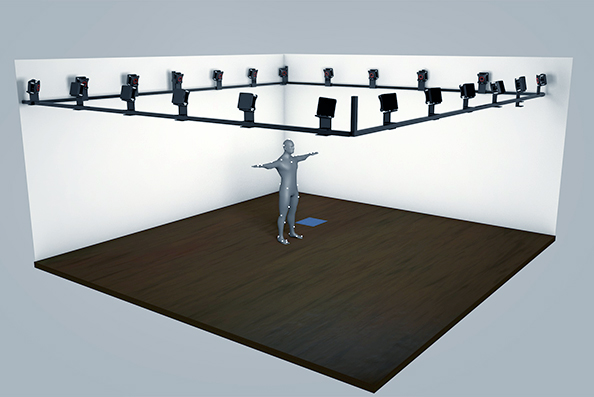 World-Class Performance
With a resolution of 12MP and a frequency of 300 Hz, the Mars12H is the world's top motion-capture camera.
Same Price, Higher Performance
NOKOV's price is more competitive than any other optical motion capture system. You can double the number of cameras with the same budget. More cameras mean higher precision.
In Stock
Usually dispatched within 72 hours.
NOKOV Service Advantages
7×24 hours

technical support

15m×8m×9m super large

Demostration space
Compare Cameras
* If you need customized cameras, please contact us.
| Model | Resolution | No. of Pixels | Frame Rate | Latency | FOV | 3DAccuracy | Data Sheet |
| --- | --- | --- | --- | --- | --- | --- | --- |
| Mars 1.3H | 1280*1024 | 1.3MP | 240HZ | 4.0ms | 56°×46° | +/- 0.20mm | Download |
| Mars 1.3HW | 1280*1024 | 1.3MP | 240HZ | 4.0ms | 95°×74° | +/- 0.30mm | Download |
| Mars 2H | 2048*1088 | 2.2MP | 380HZ | 2.4ms | 69°×40° | +/- 0.15mm | Download |
| Mars 2HW | 2048*1088 | 2.2MP | 380HZ | 2.4ms | 104°×55° | +/- 0.15mm | Download |
| Mars 4H | 2048*2048 | 4.1MP | 180HZ | 5.2ms | 52°×52° | +/- 0.10mm | Download |
| Mars 9H | 4250*2160 | 9MP | 300HZ | 3.0ms | 67°×37° | +/- 0.05mm | Download |
| Mars 12H | 4096*3072 | 12MP | 300HZ | 3.0ms | 67°×52° | +/- 0.08mm | Download |
Contact Us
We're always happy to answer your questions and provide more information.

Tell us about your issue and we'll guide you to the best solution.

Application *

Capture Volume *

m m m

Objectives to be Tracked *

Number of Objectives (optional)

Camera Type (optional)

Camera Count (optional)