Case Studies
Accuracy is sub-millimeter! Interpretation of UAV formation positioning technology
School of Mechanical Engineering, University of Science and Technology Beijing
Motion capture, UAV formation, quadrotor, ROS, indoor positioning
8 Mars 2H motion capture cameras
The rapid rise of UAV technology benefits from the development of modern control theory, as well as the continuous progress of navigation technology, new materials, machinery and electronics. Due to the limitation of flight capability and load of a single UAV, many universities and research institutes have started the research on UAV cluster control and formation flight, which greatly improves the complexity and timeliness of UAV mission, and has very important practical significance in many fields such as search and rescue, environmental detection and large-scale monitoring.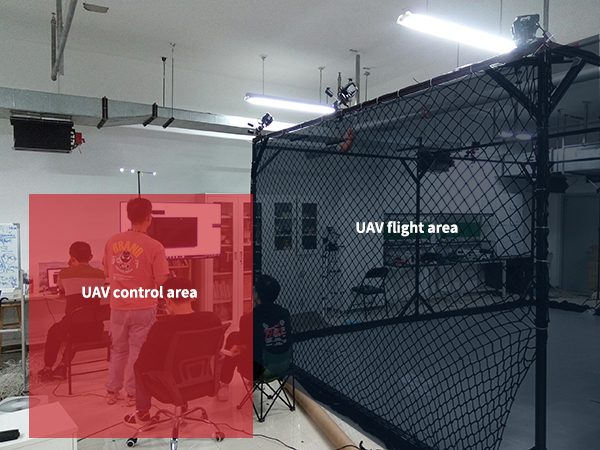 In the general formation architecture, it is always necessary to obtain the pose information of UAV. However, unlike the positioning in outdoor environment, GPS navigation system cannot be used in indoor environment. To solve this problem, the Intelligent Robot Laboratory of University of Science and Technology Beijing adopted NOKOV optical 3D motion capture system to realize indoor positioning.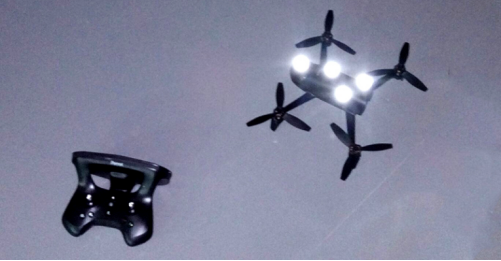 On the basis of summarizing and analyzing the dynamic model of multi-rotor UAV and multi-agent cooperative control theory, the laboratory proposed two formation control protocols based on UAV platform, and carried out theoretical analysis and simulation design for the control protocols. According to the simulation results, the flight parameters are adjusted and the dynamic model is modified, and the formation flight experiment of the physical system is designed.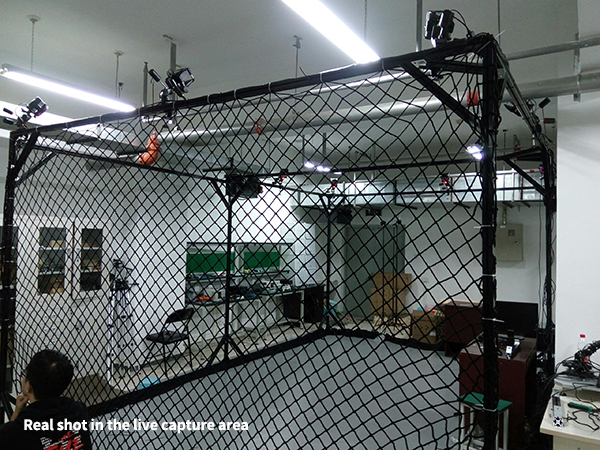 The six-degree-of-freedom information of rigid body acquired by motion capture system is transmitted to the robot operating system ROS based on Ubuntu through VRPN. After reading the data transmitted to ROS, the ground station software can calculate motion parameters, solve formation control quantity, estimate waypoint position and issue waypoint instructions. After receiving the waypoint command, the UAV moves to the next direction, and its pose information is captured and transmitted to the ground station again, so as to circulate and realize the formation control in the UAV room.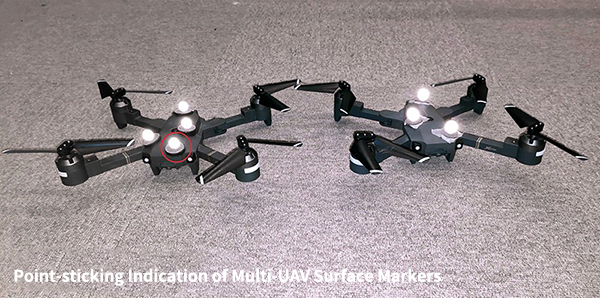 In addition to University of Science and Technology Beijing, many universities and research institutes such as Tsinghua University and Beijing university of aeronautics and astronautics have used NOKOV optical 3D motion capture system to realize indoor positioning in UAV formation and obtain sub-millimeter precision spatial position information.
Contact Us
We're always happy to answer your questions and provide more information.

Tell us about your issue and we'll guide you to the best solution.

Application *

Capture Volume *

m m m

Objectives to be Tracked *

Number of Objectives (optional)

Camera Type (optional)

Camera Count (optional)