Case Studies
Research on Bio-inspired Robot
Weihai Institute fo Bionics - Jilin University
Bio-inspired Robot, Gait Analysis, Kinetic Analysis
Bio-inspired robot is a mechanical and electrical system designed to imitate biological structure and motion characteristics based on the principle of bionics. It has gradually shown a good application prospect in counter-terrorism, explosion-proof, space exploration, rescue and disaster relief and other dangerous tasks that are not suitable for manual operation.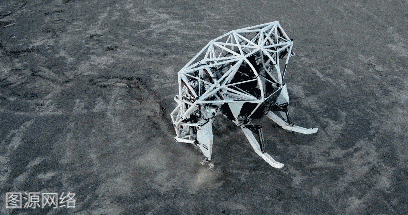 Inspired by animals in nature, for example, lizards have excellent locomotion ability and can move fast over rough terrain. The research on lizards' crawling movements shall provide a theoretical basis for the research of disaster relief robots.
According to the research methods of bionics: the first step is to study the biological prototype, extract the characteristic points of the biological prototype for mathematical analysis, obtain the movement data, establish the kinematics and dynamics calculation model, and finally complete the mechanical structure and control system design of the robot.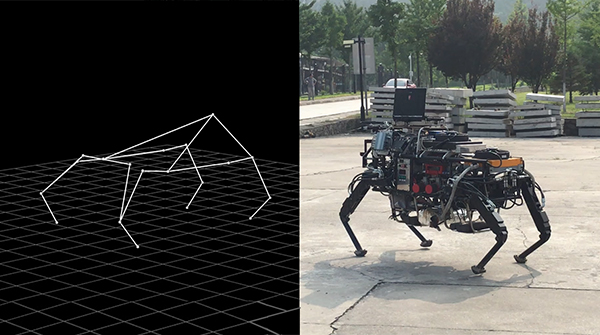 Researchers at Weihai Institute fo Bionics - Jilin University used NOKOV motion-capture system to capture the posture of lizards while conducting prototype studies and mathematical modeling. Through the post-processing module, the movement track of the lizard's foot and spine, the swinging angle of the body, the speed and acceleration of the movement were calculated as well.
The frame rate of NOKOV motion capture camera is up to 380Hz, ensuring that the data collected is not distorted. With the information of characteristic points of these prototypes, researchers can build a computational model of lizard movement, thus providing a theoretical basis for the design and manufacture of bio-inspired robot.
Contact Us
We are dedicated to assisting you with your inquiries and providing comprehensive information.

Share your concerns with us, and we will promptly guide you towards the most effective solution.

Application *

Capture Volume *

m m m

Objectives to be Tracked *

Number of Objectives (optional)

Camera Type (optional)

Camera Count (optional)