Case Studies
Application of Optical Motion Capture System in Virtual Interior Decoration
Zhejiang International Institute of Collaborative Innovation
Virtual Interior Decoration, Laser Scanner, Indoor Positioning
In recent years, Virtual Reality(VR) technology has gradually entered the public field of vision, and Augmented Reality(AR) and Mixed Reality(MR) have also gradually emerged, and moved from commercial to civilian use. The public can more easily experience the benefits and fun brought by virtual environment, and the industry applications derived from this are also emerging, and Virtual Interior Decoration is one of them.
Previously, the effect of interior decoration is usually displayed by the designer to show the design drawings to customers. This method cannot well convey the final effect, so it is difficult for designers and customers to reach an agreement on the design goal, and the final effect is difficult to satisfy customers. In addition, due to the tight pace of urban life, buyers and designers often cannot spend a lot of time and labor costs to go on field trips together.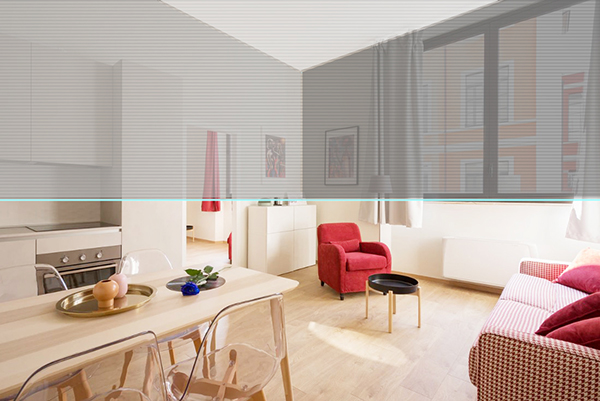 The advent of augmented reality technology has greatly improved the shortcomings of such interior decoration in the past. With the help of the new technology, customers can take pictures of the blank room with the camera of the iPad and see the virtual effect after the decoration on the screen. In this way, they can have a more detailed and real understanding of the effect after the decoration, which not only improves the work efficiency of designers, but also greatly improves the satisfaction of customers.

In Virtual Interior Decoration applications, it is very important to obtain accurate location, size and other information of physical furniture and to virtualize and digitize it. In the past, 3D scanning was carried out by densely placing points on the surface of the furniture and using laser scanners to surround it to scan and model from all angles. Although the data obtained had high accuracy, it required a long preparation time and modeling time. Overall, the efficiency of this method was not ideal, let alone the high price of laser scanners. Therefore, on the premise of ensuring the effect, reducing costs and improving work efficiency have become an important optimization direction of 3D scanning.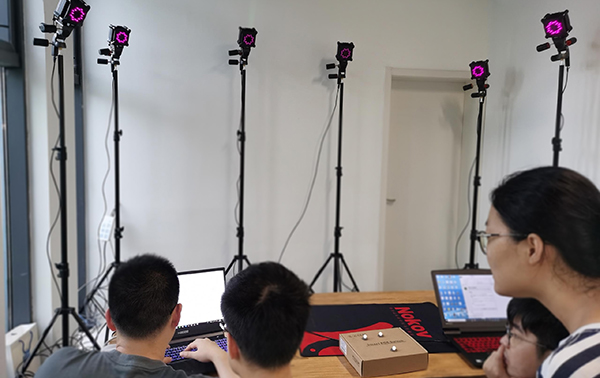 Zhejiang International Institute of Collaborative Innovation uses NOKOV motion capture system to obtain 6DOF of the iPad camera. Combined with the depth lens of the iPad itself, the furniture can be scanned directly without sticking marker on the furniture, and high-precision digitalization can be achieved as well, which improved the work efficiency. Finally, the AR effect is presented on the iPad and other terminals, which also simplifies the difficulty of interior decoration.
We believe that the realization and promotion of motion capture technology in this application direction can accelerate the innovation and development of the interior decoration industry. Combined with the high-speed transmission of 5G, both parties will be satisfied without leaving home.
Contact Us
We are dedicated to assisting you with your inquiries and providing comprehensive information.

Share your concerns with us, and we will promptly guide you towards the most effective solution.

Application *

Capture Volume *

m m m

Objectives to be Tracked *

Number of Objectives (optional)

Camera Type (optional)

Camera Count (optional)