Case Studies
Development of a body posture evaluation system
Shanghai Haijisi Health Management Consulting Co., Ltd.
body posture evaluation system, gait analysis
8 Mars 4H motion capture cameras
The field of physical medicine and rehabilitation lacks an objective evaluation system needed to formulate orthopedic surgery plans and evaluate postoperative efficacy. To solve this problem, Shanghai Haijisi Health Management Consulting Co., Ltd. has developed a body posture evaluation system. By analyzing data from key areas on the body while stationary or in motion, a holistic report may be derived almost instantly.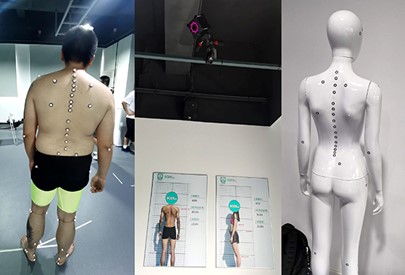 The first step in the development of the body posture evaluation system is to collect data regarding the posture of the human body. In order to obtain high-accuracy data on the human body's joint coordinates and their relative posture and location relative to the torso, the researchers chose the NOKOV optical 3D motion capture system. Optical motion capture uses a three-dimensional reconstruction to locate point coordinates with an accuracy higher than that of other motion capture techniques. In addition to point coordinates, NOKOV metric motion capture also collects additional information such as the distance and angle between two points. As such, researchers can directly obtain different data values as needed, reducing the reliance on data processing.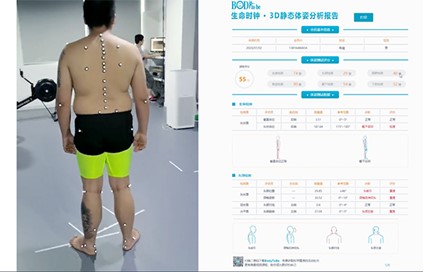 Based on data collected by the NOKOV motion capture system, Shanghai Haijisi Health Management Consulting Co., Ltd. successfully developed a static body poasture evaluation system, with plans to research a dynamic body posture evalution system in development. In the evaluation of dynamic body posture, the most important aspect to be analyzed is the patient's gait, which is comprised of the patient's stride length, stride frequency, and stride speed. A gait analysis would require a preliminary analysis of the timing, geometry, mechanics, etc. in the strides of healthy individuals to act as a reference for patient analysis. Abnormal data in these areas are proof of physical changes; as such, this data may be used as an objective basis for the etiology, course, cure efficacy, and overall evaluation of injuries treated by orthopedic surgery and rehabilitative medicine.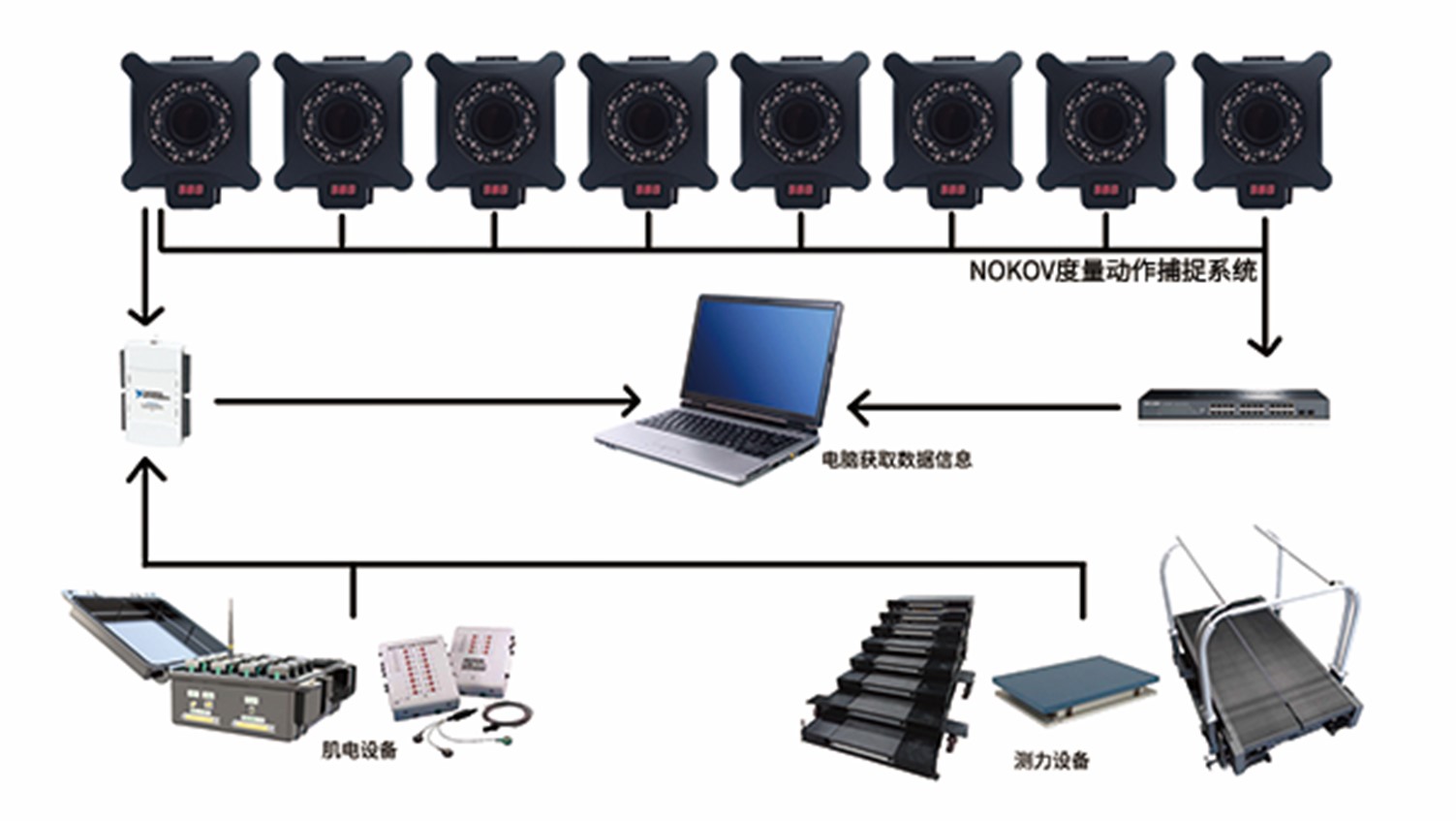 The kinetic data of these gaits may be collected by the NOKOV optical three-dimensional motion capture system. Additionally, with the integration of force plates and surface EMG devices, dynamic parameters such as the patient's joint torque while walking and the muscle contractions in each gait phase may also be obtained.
Contact Us
We are dedicated to assisting you with your inquiries and providing comprehensive information.

Share your concerns with us, and we will promptly guide you towards the most effective solution.

Application *

Capture Volume *

m m m

Objectives to be Tracked *

Number of Objectives (optional)

Camera Type (optional)

Camera Count (optional)